Welcome to Titan Effect!
Titan Effect is a tabletop role-playing game and a storyworld project, set in a near-future where spies gifted with psychic powers clash with
genetically
enhanced soldiers, in a secret war in which the fate of human evolution is at stake
.
Take on the role of a trained operative gifted with psychic abilities.
Perform dangerous missions all over the world for the international clandestine organization known as the SPEAR, and fight against dangerous creatures and organizations
. Try to survive long enough, and
maybe
you will be able to make a difference.
You think you have what it takes to become an operative? Find out now!
Titan Effect RPG: Declassified
Coming Soon!
Titan Effect RPG: Declassified is an upgraded version of Titan Effect: The Role-Playing Game for Savage Worlds Adventure Edition and the new Super Powers Companion
.
This new book and interactive PDF will contain upgraded character creation rules, new illustrations, and revamped NPC stats. 
Titan Effect RPG: Declassified 
will also include additional material such as the SPEAR Units Guide and the Bio-Augmented Soldiers rules, and more.
Coming in December 2021 (PDF) & Early 2022 (Print-On-Demand)!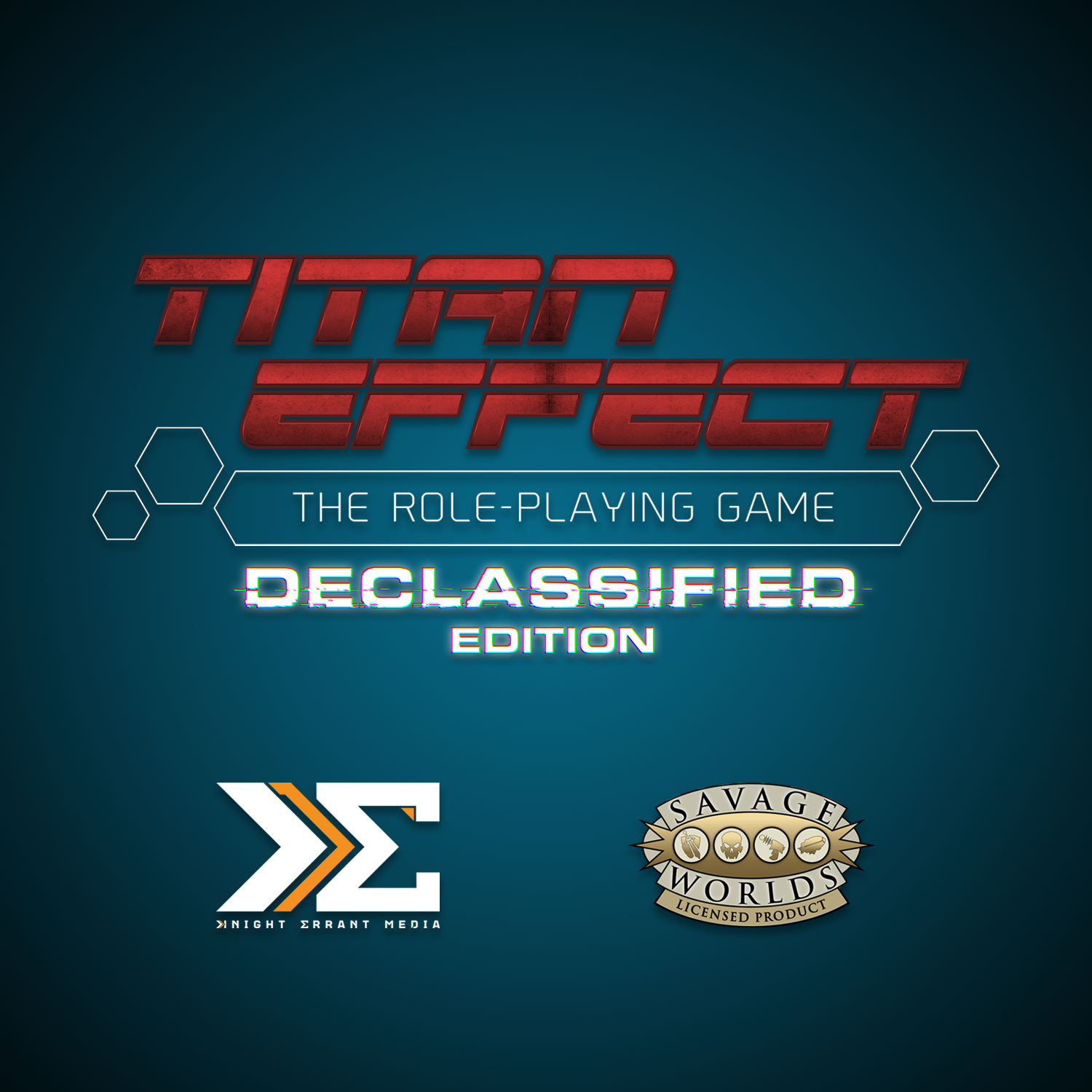 Testimonials
This is the best setting published for Savage Worlds and one of the best settings I have played in.
Robert T.
DriveThruRPG.com Review
Amazing story and concepts! Well put together and just plain fun to read.
Brandon J Verhalen
Star Anvil Studios
It's like Mission: Impossible meets X-Men with a dash of Blade Runner added for flavour.
Tim Bisaillon
An awesome setting, beautiful art to match, well-written characters. Using the Savage Worlds mechanics, this RPG allows you to play a variety of psychics, mutants, espionage soldiers and more!!!
Jeff Ruiz